PANKH was founded by Ms. Alankrita Banerjee in the year 2013 with a paltry sum of Rs.2000/= in to bring about a Holistic transformation in the lives of underprivileged children and women in the backward region of Uttarakhand, Uttar Pradesh, Bihar and other Backward States of India. Since then, PANKH has successfully catered to the Educational, Vocational, Nutritional and Health needs of about 6000 Beneficiaries. Currently it is foraying into Rural Development in the state of Bihar.
PANKH's flagship project, its school at Rishikesh provides Free and quality education to Slum and underprivileged children. Its First Batch has successfully cleared the Board Exams in the Academic Session 2019-20.
PANKH believes in reaching out to the masses at the grassroots level through dedication, commitment and relentless passion in the field of Community Service.
The story unfolds amongst our 6,000 Beneficiaries so far…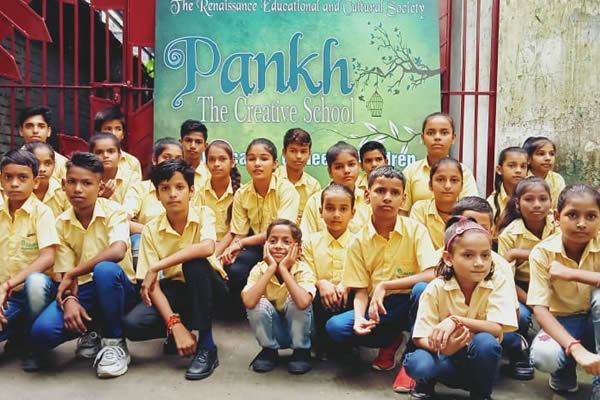 1000 children have been covered under our Free Education program since the last 8 years in Uttarakhand, Bihar and Uttar Pradesh. Besides the core subjects, they are taught Yoga, Computers, Spoken English, Art, Crafts, Music and Dance. Currently PANKH – The Creative School, RISHIKESH provides Free Education to 200 students.
500 girls and women from  Rural and Slum areas have received Free Vocational Training & Livelihood opportunities under the Banner of PANKH. They have attended CERTIFIED Workshops in Stitching, Tailoring, Paper Jewellery Designing, Jute Designing, Painting and various crafts. PANKH also runs a full-fledged Art & Craft Cell that promotes Handicrafts created by deprived ARTISANS.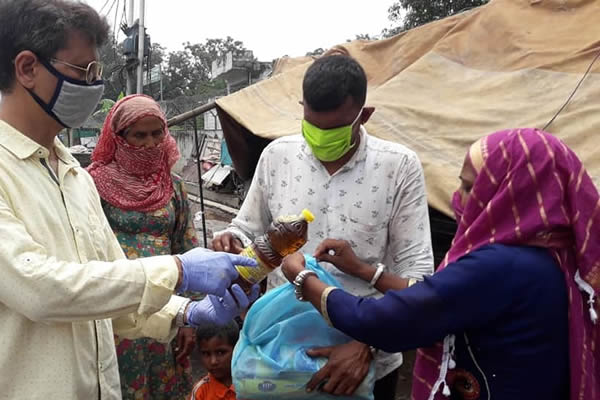 Since the Corona Pandemic 4500 people have received Free  Food and Ration to ward off the acute food crisis under our FIGHT AGAINST HUNGER Project. The Ration packs comprise of Rice, Ata, Pulses, Soyabean, Cooking Oil, Potatoes, Tea, Sugar and Salt. The meal packs contain hot meals of Rice/Puri, Pulses and Seasonal Vegetables.
REMEDIAL TEACHING provided through EVENING CLASSES is meant for those who either drop – out from school early, are forced into CHILD LABOUR or find no educational support at home, their parents being illiterate. The children are taught the 3 R's of Reading, Writing and Arithmetic besides classes in Art & Craft & Dances.
PANKH at Bodhgaya, Bihar provides Remedial Teaching to 700 Children while Rishikesh caters to 100 children in various slum and rural areas.
"We can't help everyone, but…Everyone can help someone."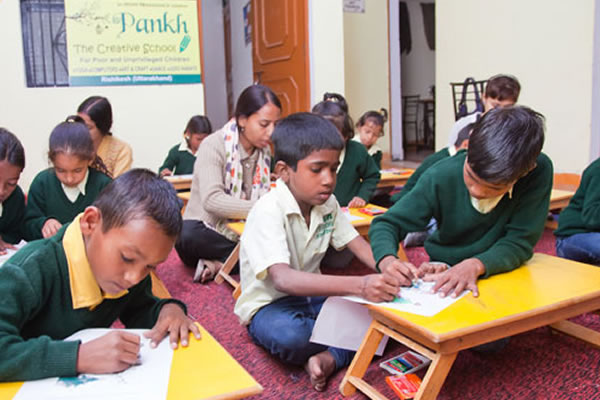 With Rs. 3000/- ($49), we usually buy a jacket or a pair of shoes. But with the same amount you can sponsor a set of books for an under privileged Child for an entire year. At PANKH – The Creative School, the children study Hindi, English, Maths, Science, History, Geography, Civics and General Knowledge.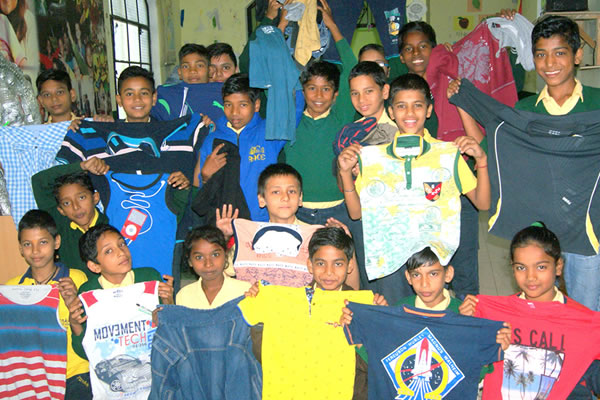 In the last 8 years, more than 1,500 families have received Free Clothing and Utilities.  During severe winters, we set out to distribute Blankets, Durries and Plastic Sheets to cover roofs of our beneficiaries belonging to the weaker sections of the society. It helps them to ward of the winter chill.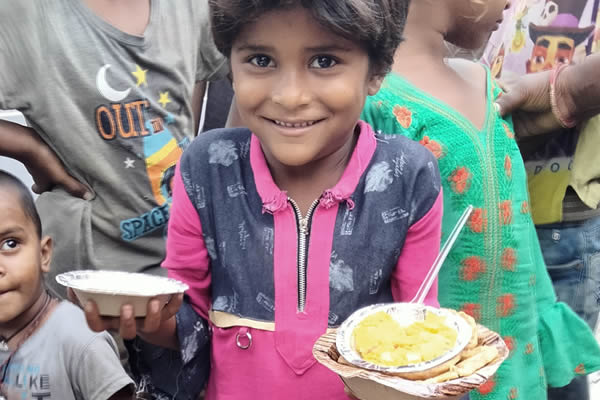 Food is the basic need of every child. But there are still so many children living in slum clustersfor whom a decent meal is still a luxury. Owing to large families, they have to subsist on a poor and insufficient diet which impedes their growth and well-being.  With an amount of Rs.5000 (70 USD) you can feed a healthy meal to 100 underprivileged children at PANKH – The Creative School/ slum children in Rishikesh & Haridwar or alternatively Slum Children at Bodhgaya, Bihar.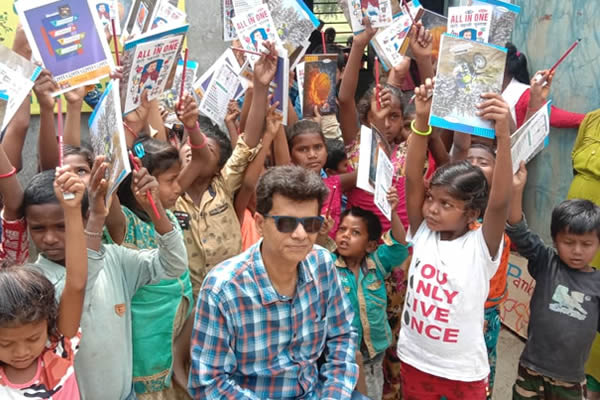 It takes the effort of an entire Community to ensure the bright future of a child. PANKH- The Creative School provides Free Education, Books, Stationery, Uniform, Shoes and Bags to 150 Children from slum areas. It also provides meals on a weekly basis. Your precious contribution can help the school to sustain and grow.