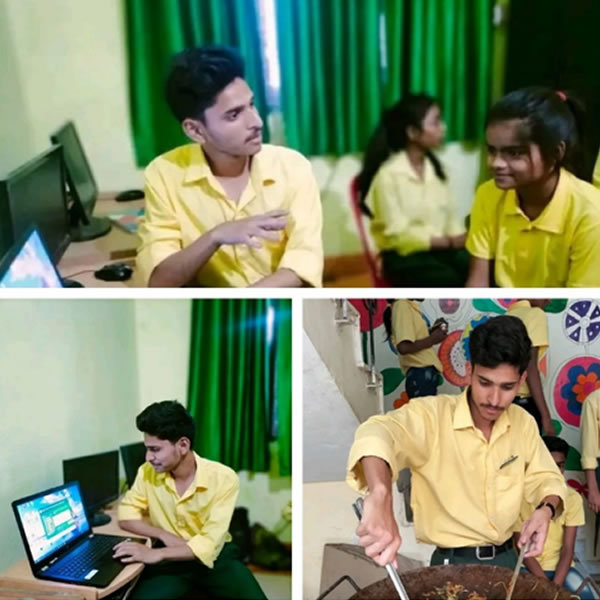 I joined PANKH – The Creative School when I was in Class 9th   due to financial constraints. That year was quite challenging for me. I struggled a lot because of English and also because of Academics. Everything seemed very tough. I was unaware about the vital role of education in our life. 
In my previous school, it was just about passing exams. There was no importance given to knowledge or values.
Teachers at PANKH taught us so well that I began to gain interest in Academics and improve my language skills.
Our school founder Ms. Alankrita Banerjee began to appreciate my small efforts which motivated me to perform better.
Before joining PANKH, I had no aim in my life. Pankh has helped me to unravel my hidden capabilities and develop a new outlook towards life.
Now, I am in class 12th and in the past years three years, I have undergone considerable transformation. Now I dare to dream big..I am currently preparing for Chartered Accountancy.
I have also collected so many fond memories at PANKH..I share a unique bond profound relation with PANKH and its founder.
I am so happy to be a part of  Pankh. I wish I would have joined PANKH much earlier. Yes..
I should have …….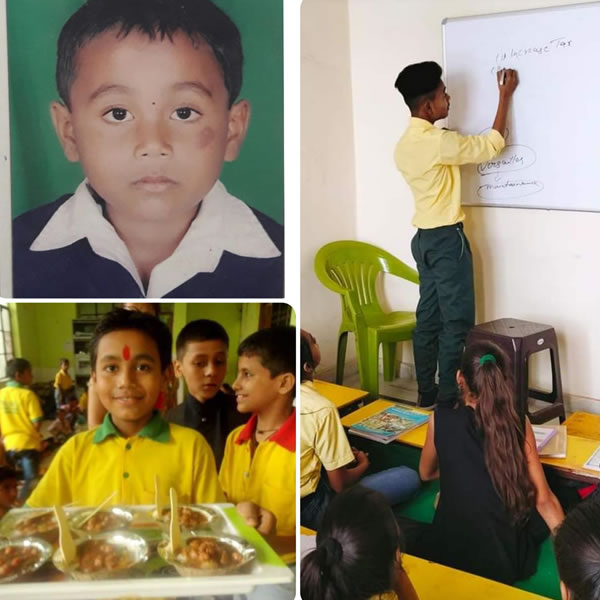 I consider 2012 to be the most important year of my life. In this year I got admitted to Pankh- The Creative School
and today it has been almost 9 years of my journey. In the beginning, I was unaware of the value of Education, but gradually this school made me understand this. I was a boy who literally could not recognize the alphabets properly but Pankh has changed the course of my Life today.
I am glad that this school gave me wonderful teachers and especially the school founder Ms. Alankrita Banerjee who has been the biggest motivation for me.. It's one such school that has not only provided Academic prowess but has taught me values, Skill, discipline, and most importantly the right use of Knowledge! My memories and experiences with Pankh have now become an emotion for me which will remain unforgettable for the rest of my Life!
Today I study in class 12 and It's all because of Pankh that I have improved a lot; have found deep interest in Academics and have started dreaming high in life.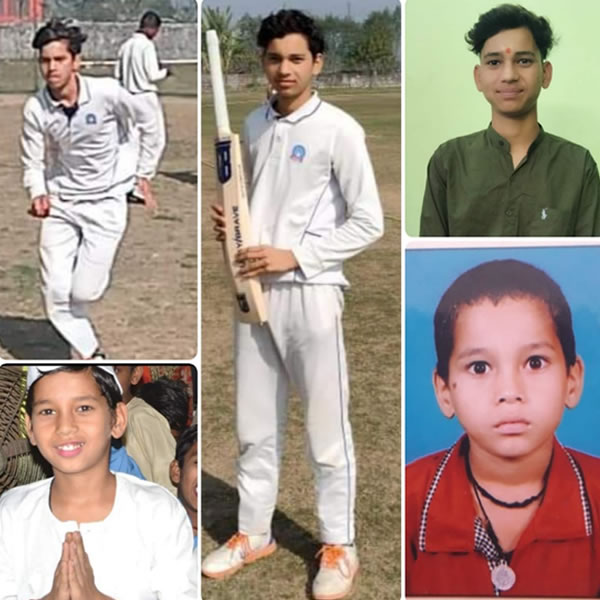 I was 8 when I came to PANKH the creative school. During that time I was very shy, weak in studies and other activities.
 But from the very beginning I was very much interested in sports. Gradually I started taking part in the sports activities of our school. Mr. Rajeev was our sports teacher who used to take us to the ground for playing. Mur favorite sport was cricket . My friend and I used to play cricket and I performed well in that. later on I became the school's Sports captain. Apart from sports I started taking interest in studies too. Political Science became my favourite subject.
By the grace of God and kind support of Alankrita mam. I was admitted to a professional Cricket Academy. with and four months of practice I performed very well in under 13 and under 14 tournament.  
Now I am in class 12th and have opted for commerce. In-spite of studies I have continued my cricket. I am 17 this time and preparing to be a part of under 19 in the National team from our state.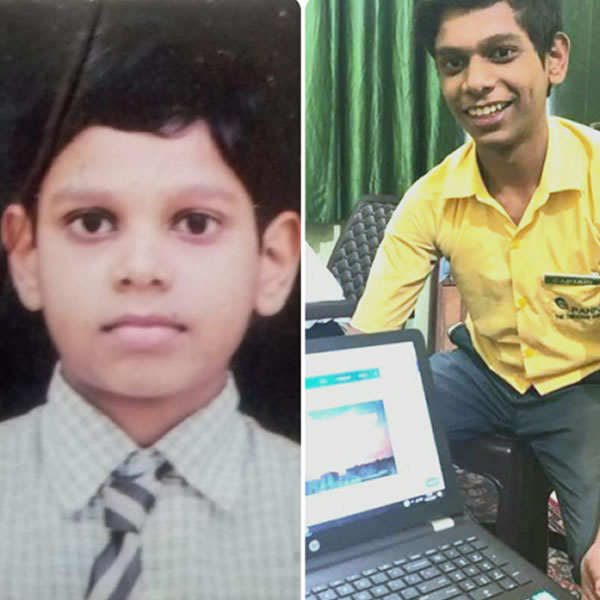 This is Hemant Kumar and I would like to share my experience at PANKH – The Creative School. First and Foremost, I would like to express my gratitude towards PANKH for bestowing me with knowledge and supporting my education. 
My educational journey began with PANKH from class 7th and I still believe that it was a Life changing moment for me.
This school taught me how to read and write properly from almost zero. It has filled each and every gap of my life. Not only have I passed the exams here, I've been able to overcome challenges and become a strong individual.
 We learn not just classroom lessons, but lessons and values which shall remain with us for the rest of our lives.
We have been taught the importance of discipline and the value of time.
We are also encouraged to be a part of co-curricular activities in addition to Academics. My friends have excelled in Cricket, Dance, Music, etc. I have also participated in Extra-curricular Activities from time to time.
 The purpose of Interhouse activities at PANKH is to bring about healthy competition and to maximize our potential in various fields. I have also served as a House captain of our school as well as School Captain. Those were some best reminiscences which make me want to travel back in time to enjoy those experiences again.
Our school environment provides us with a stimulating experience where we can learn, explore and make new friends.  It has instilled confidence in us to face the outer world. As a result of the many opportunities in which we had to show our talent and skill, we have emerged as confident individuals who know how to conduct ourselves outside the classroom. We wouldn't be the type of student we are today if this school hadn't been there as our backbone and support.
I feel fortunate to have been sent to a school that plays such an important role in laying the foundation of  a Child's academic career as this is a place of nurturing where every student is given constant care and attention. I believe that if we don't spread our wings , we will not discover how far we can fly. So here at Pankh every underprivileged student gets an opportunity to dream big , think big and fly high in life.
I am looking forward to make a successful career in Civil Services. Special thanks to our beloved Guru (teacher) and Founder of Pankh- The creative school Ms. Alankrita Banerjee Ma'am for her kind support and Love.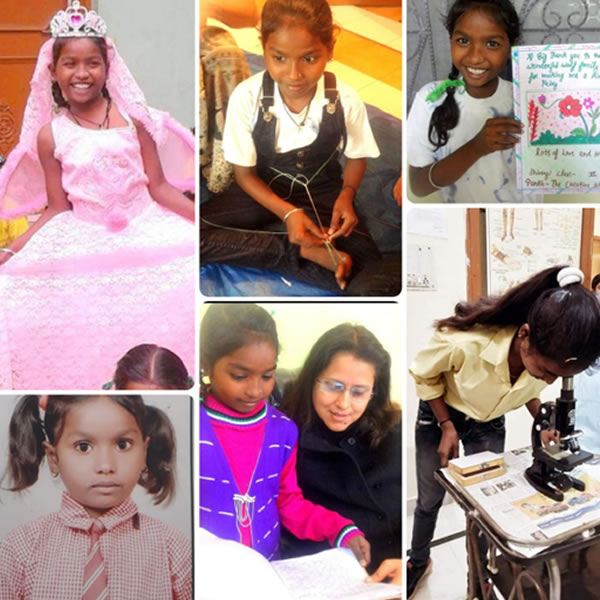 I can't forget the day when i was refusing to take admission in this NGO school due to my previous school's friends. But my father admitted me in this school as the education here was free. But now is the day, when I feel myself to be blessed. Here the love, the care and the education I receive out of 200 odd children is  unprecedented. The confidence and motivation it gives me, i can't get anywhere else. For me describing my experience at Pankh – The Creative School is not enough in a few words. The endless efforts that our school founder Ms.Alankrita Banerjee makes in order to provide us what we want is unbelievable. The more I Thank  PANKH for making me what I am today, the less it is. I wish to carve out a niche for myself in the Health Sector.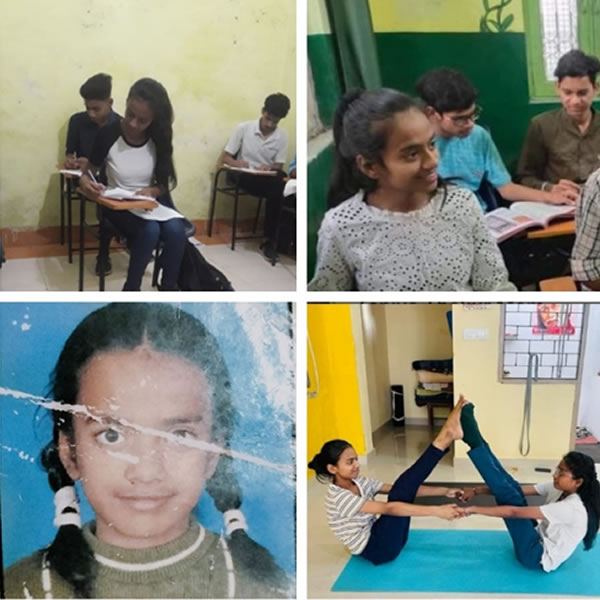 Memories have been a  part and parcel of my life, much like everyone else's.
I remember the good days which have gone by and the bad ones as well. When I entered PANKH which is a charitable school,  I was in class 4th,   l remember that I couldn't write anything. Now l am in class 12th and can easily read and write. I am also learning Yoga and spend a lot of time in the school's library.  l feel very proud to be a student of Pankh. PANKH has given me everything that I needed such as confidence, motivation, love, care.. all these things l could not have got anywhere else. Most importantly it has given me wings to fly. Currently I am studying commerce and have developed a lot of interest in Accountancy and Business Management. Simultaneously I am also learning Yoga. In the next 5 years, I wish to become economically independent and support my family. I would like to thank PANKH from the bottom of my heart 
My journey at PANKH has been long and interesting. It began when I was just 8 years of age. At that time, I was a girl with very low confidence who could not even utter a single word in English.
 It was quite challenging for me to grasp difficult words and sentences. But gradually, the loving and Caring ambience of PANKH helped me to transform for the better. Now I feel much more confident than before and also have the competence to speak in English.
This whole journey has taught me a lot in life. It has taught me to remain steadfast and resolute amidst all adversities. It has taught that if progress is not holistic, then it is no progress at all. The most beautiful thing which I have learnt at PANKH is that you can only succeed only if your passion becomes you profession.
Now, at the age of 17, I have taken the most important decision of my life. I wish to complete my MASTERS in SOCIAL WELFARE & NGO MANAGEMENT and dedicate my life for the service to Humanity.
I am indebted to all those people who have made this journey possible.
I joined PANKH 3 years back with very less Academic Skills. For me education, was all about getting good Marks. PANKH has given me exposure to different fields. Here I have performed in Dances, Dramatics, Film-Making. We have also made a film on Water Conservation titled BOOND for Youtube. But my real passion lies in Art.  At PANKH I have learnt and taught different forms of Art. It has encouraged me to become a Professional Artist. Very soon, I shall create my own Art Portal through which I can sell my Art Work. This transformation means a lot to me and my family.
Please fill following form and submit: